Our Most Nutritionally Complete Whole Food Based Multivitamin…
For FREE?
Let's face it – life has changed over the years. You are busy. And based on my experience of helping over 10,000 people over the years improve their health – there's a 99% chance you are not getting even close to the amount of fruits and vegetables you need to stay at peak health.

And don't get even me started with "greens". How many greens do you really eat a day? C'mon, be honest…

Even if you are eating enough fruits, vegetables and greens – the nutritional value has declined according to some research studies 6-38% so that you're only getting on average according to some researchers 85% of the nutrients that you consumed just 25 years ago.
But I have a solution for you – and it won't cost you anything!
It's called VGF 25+

You guessed it, that stands for Vegetables, Greens and Fruits (over 25 of them!) in one pill.

And unlike most of the cheapo brands you see in your local drug store – ours are made using WHOLE FOODS. You see, most other brands are completely synthetic – and believe me, you want the real stuff as much as possible.*

Here are some of the benefits of VGF 25+ (we have a specially formulated version for men and one for women)




Promotes maximum fat burning potential through optimal nutritional foundation*


Safeguard prostate and urinary health (for men)*


Protect the heart and circulatory system*


Boost digestive system function*


Support hormone balance (for women)*


Increase energy levels*


Boost mood and fight off "the blues" (for women)*


Protect bladder and kidney health*


Improve sleep quality and reduce anxiety*


Does NOT upset stomach like some conventional synthetic vitamins*
VGF 25+ is your nutritional foundation – it contains ALL 7 essential nutrient classes*.
Your body is made up of systems. And if you want these systems running on all cylinders, they needs the nutrients to do so.

That goes for your metabolism as well. For your body to burn fat at an accelerated rate – so you can look better naked – you want to nourish it with nature's best. Without the essential phytonutrients, enzymes, amino acids, fatty acids, vitamins and macro and trace minerals it needs to work at peak performance, well, it's going to take you longer to get those six-pack abs.*

If you are deficient in any of the above essential nutrient classes your body will suffer.* Here are just 2 nutrients that VGF25+ contains to help you have a fast metabolism and burn more calories.

• Biotin
Biotin is a water-soluble B vitamin that plays an important role in metabolizing the energy we get from food. Biotin assists four essential enzymes that break down fats, carbohydrates, and proteins.

• Pantothenic Acid
The body uses pantothenic acid to make proteins as well as other important chemicals needed to metabolize fats and carbohydrates. Pantothenic acid is also used in the manufacture of hormones, red blood cells, and acetylcholine, an important neurotransmitter (signal carrier between nerve cells).

Don't expect to get all your nutrients from your food. Our eating patterns are the same and we tend to eat the same types of foods each and every day, which means we are not getting in 6-10 different fruits and vegetables each and every day. I stress "DIFFERENT". Eating green beans 6 times a day and 2 apples a day doesn't count as consuming a wide variety of fruits and vegetables.
Click here to view the ingredients for VGF25+ for men and VGF25+ for women.
Try a Full Month Supply of VGF25 for Men or Women…
For FREE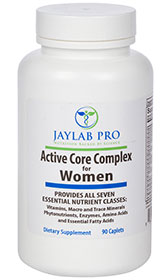 We are confident you are going to love Prograde VGF 25+ and the way it makes you feel - we are offering you a full month's supply for free. All we ask is you pay a small shipping and handling fee to cover our cost. Sound fair?

And, as an added benefit, when you try the free VGF 25+, you'll automatically be enrolled in our Smart Ship program. You'll receive future monthly bottles at the absolute lowest price of just $34.95 – plus FREE SHIPPING! Of course, there's no commitment and you can cancel anytime by contacting our customer support center.

This offer is only available to United States and Canada residents at this time.

But don't wait. Due to the popularity of this offer, our supply of free bottles is literally flying off the shelves.


Get your free bottle today.
1-888-9GETPRO (Mon-Fri 9am – 7pm EST)
Or use our 100% secure online ordering system below for faster service:
| | |
| --- | --- |
| | |
** If you are pregnant, nursing, taking medication or have a medical condition consult your physician before taking this product.

If you purchase this free trial offer you are only allowed to purchase 1 Men's VGF and 1 Women's VGF 1 per household. We reserve the right to hold or void any free trial transactions that we feel are not meeting these obligations.